Kudos and Accolades
There are many things I can say about the high quality of service I provide to my home seller and home buyer clients, but probably none would be as credible as testimonials from some of my recent clients themselves.
So please take a moment to read the following testimonials. I hope they indicate my experience and integrity, as well as make it clear how much I enjoy helping people with their real estate needs.
I would be happy to email you additional testimonials if you are interested.
---
We want to express our deep appreciation for your amazing efforts in selling our home. The successful sale during an international pandemic, an uncertain political and financial climate, and in the middle of wildfires in Northern California, illustrated the value of your professionalism as real estate agents. You provided personal (and COVID-safe) showings of the property, even when requested on short notice and at unexpected times. You also provided complete disclosure packets for prospective buyers up front, which helped with the sale. That responsiveness also applied to us. You kept us well-informed, answered our many questions, and gave us guidance (for example: suggesting we get our own home inspection before putting the home on the market). And, importantly, you also provided effective proactive marketing such as agent e-flyers, virtual open houses, and placing ads in Napa Valley, Marin County and San Francisco media, such as SFGate. The video your created was outstanding which resulted in many, many showings and much client interest. As a result, thanks to your amazing efforts, we are now home buyers instead of sellers. Thank you again for the magnificent work. We wish you much prosperity and happiness and you continue your professional journey. We are grateful. Stay well.
Ralph De La Cruz and Maria Chaves-De La Cruz, Sonoma, CA (October 1, 2020)
---
Mike and Linda Reistad, Hidden Valley Lake, CA (June 2, 2017)
---
"Tammy is an awesome realtor. She helped me market, sell, and move in 30 days. She was organized, detailed, and precise. Thank you Tammy you are absolutely the best!!!"
Nancy Lochmann, Yountville, CA (February 6, 2017)
---
I had the pleasure of working with Tammy Campbell and Brokers of the Valley on two different occasions. The first was in 2008 during the purchase of my first home. The second was in 2015-16 when I sold that home and purchased another. Both times I was more than satisfied with the service that I received. I honestly believe that she went above and beyond to make the process as enjoyable and smooth as possible, from deciding to buy/sell all the way to signing the final papers. I couldn't have asked for a better agent to advocate for me and my interests as both a seller and a buyer. Her promptness and professionalism exceeded the norm during every step of the process. She made sure that all i's were dotted and all t's were crossed in order to protect my interests. With Tammy's expertise, I was able to negotiate what I wanted on both occasions. I highly recommend Tammy and her services. You couldn't ask for a more honest, dedicated, or pleasing person to work with.
Steve Farris, Santa Rosa, CA (February 24, 2016)
---
My husband and I used the realtor services of Tammy Campbell for our house purchase. Tammy was very patient as we took months to find OUR house! Once we found the house we wanted, Tammy was all over it and advocated for our desires with the home purchase. She was accessible when we had questions and followed up on things/items quicker than we expected. She was ALL OVER it! It was great to have someone looking out for us and fighting for us during our home transaction. Another thing that was very helpful was the ability to sign all the documents using electronic signatures, except for the final paperwork in which we needed to be present of course! We would use Tammy again in a heartbeat if we have need of another real-estate transaction.
Bobbie & David Crider, American Canyon, CA (February 18, 2016)
---
"Tammy Campbell was a godsend to us. From the very beginning Tammy was beyond our expectations. With less than 24 hours notice she had made a customized booklet on our house with more information about it than we ever knew. She even had a connection for a realtor in the state and town that we were moving to. She very tactfully helped me de clutter our house to prepare for the photographer and then ...had a video flyby of the outside of the house. The final product was a well done virtual tour and fly by of the house for Internet marketing. Then Tammy had a connection for someone to haul stuff away for us and to bring in landscape material and spread it for us. Amazingly our house sold in 9 days! The escrow was 3 weeks. Tammy had a very calming manner to keep our anxiety level in check. She was there for us via phone, text, and email in a very timely fashion 24/7. Her coordinator kept us abreast with all the document signing via Docusign. An amazing electronic signature website. We highly recommend Tammy Campbell as an excellent realtor. She is there for you during the whole process."
Bob and Sandy Kyle, Angwin, CA, (June 19, 2015)
---
"Tammy did a great job in marketing the property. The brochure and the MLS postings were extremely well done. She made the effort to connect with the Healdsburg market, meet with local realtors and ran several open houses, including one for local residents. Her efforts did not stop there- as she was instrumental coordinating repairs and assisting absentee owners to deliver the property in a very salable condition. Definitely would recommend Tammy's services."
Ken Acheson, Calgary, Alberta CANADA (March 31, 2015)
---
"Tammy Campbell moved 4 properties in record time and got me more money for them than I had anticipated. Using her resources and contacts she made it happen when it was crunch time! By using electronic signatures it made it easy and saved me alot of time. She also gave me the right references to make a 1031 exchange possible. Deals done! I was surprised how things went so smoothly! Thanks Tammy!"
S.G.A, Napa, CA to St. Helena, CA (December 21, 2012)
---
"We we very satisfied with Tammy's Knowledge of Real Estate, communications, courteousness, respectfulness and overall performance. Tammy was helpful in so many ways. She always would take extra notes when meeting with sellers or other realtors and follow through with emails. She helped us get additional information needed through the County and had a lot of general information for new home buyers. In all I will recommend Tammy to everyone I know who is in the market, she was a great asset in helping me and my family find a home within our means. "
Curtis and Angela Sosna, Angwin, CA (September 28, 2012)
---
We were all thrilled at the end of the day to finish moving the last item out of the property. The Stantons built their home in 1978 and resided here for 35+ years. There were a lot of decisions to make on packing and moving, we finished everything just in time for the Buyer's walk through. It was time to celebrate! I really enjoyed working with them all, a very pleasant and kind family. ----Tammy Campbell
"Tammy was great to work with! She helped our family through each phase of our home sale and was especially effective in getting past the challenges we faced. We especially appreciated her honesty and professionalism."
Carolyn, John, Lewis, Allen & Stephanie Stanton,Angwin, CA (June 8, 2012)
---
"Ahhh, so close, we're on the edge of our seats! I know you hear this alot but THANK YOU again for all the updates/checklists etc. all the way to the finish line; it's like having a good coach!"
"So Jen and I have been "living" in our new house for about a week and are positively thrilled! As you know it takes some time to get settled and really turn the house into a "home," but the potential seems endless, as well as the projects- but there's a much different feeling when doing the projects for our own place!
Just wanted to send you a final Thank You for helping us realize a lifelong dream for most people; we're fortunate to be among the lucky ones. From search to close you were extremely helpful, informative, patient, and thorough! As first-time home buyers we definitely feel blessed to have coincidentally found you as our realtor as you really facilitated and made all this possible. My step-mother and former realtor agreed that you covered all the bases plus! Not to mention all the people we ran across from Title agents, Loan Officers, and your peers-they all had glowing comments to share about you, which only speaks further to your professionalism and people skills.
Tammy, we don't just compliment people for the fun of it; but credit to you for earning the respect and high esteem form most certainly us and many others. Even your nice addition of the lovely towels and housewarming certificate are heartfelt, sincere touches which only adds to the more human side of the experience. You've set us up for sucess in our new home and deserve our most genuine thanks. Continued success and blessings!
P.S.- The dogs and cats love the house as much as we do! See you around."
Chris and Jennifer, Angwin, CA from Calistoga (April 13, 2012)
---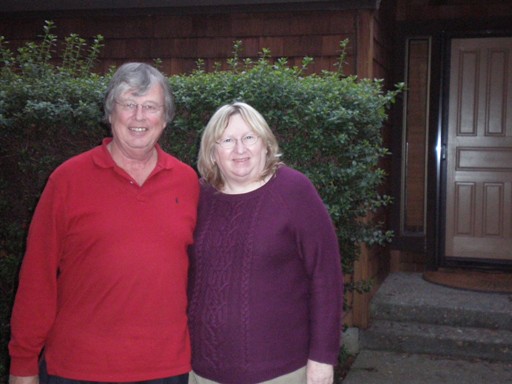 "Tammy helped us find and close on our second home near our daughter in St. Helena. We live in The Woodlands, Texas so almost everything we did was done remotely. In fact I never even saw our house except through pictures until months later. On a scale of 1 to 10 Tammy gets an 11. Beyond expectations. Helped us get the deal negotiated at what we requested. Always available and super responsive to emails and phone calls. I didn't know all the things that needed to be done but didn't need to worry at all because Tammy made sure nothing dropped through the cracks and was always looking out for our best interest. And it didn't end after closing as she was still helping us with things like finding the best fixit up people months later. I could not imagine having a better more thorough and helpful person."
Jon & Barb Samuelson, St. Helena, CA from Houston, TX (August 11, 2010)
---
John & Emily, Angwin, CA (October 27, 2010)
---
"Jim and I would like to thank you for the awesome job you did in helping us purchase a condo in Yountville. It isn't always easy to work with out-of-area buyers, but you made the experience easy and fun! We especially enjoyed being able to sign everything on line. So quick and simple!! Your attention to detail and immediate responses to our questions was another plus. We commend you for your professionalism and enthusiasm. Please feel free to use us as a reference anytime."
Jim, Diane & Andrea Aust, Yountville, CA from Newport Beach, CA(July 7, 2010)
---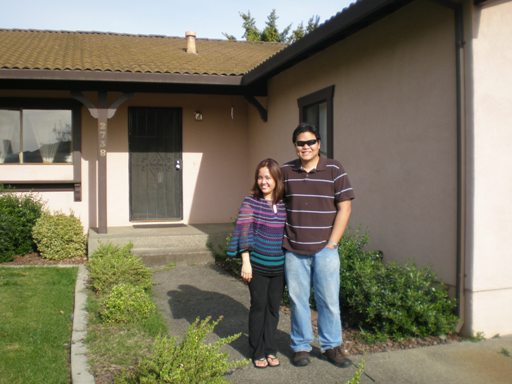 "We would like to thank you for helping us find a new home. For six months you did not give up or lose hope. You encouraged us to take a look on the better side, if things go wrong, for example, when we were overbid by cash buyers. You always updated us with what's happening with the economy and the market. Any questions I had, you responded and answered immediately by email or phone. We like it that you made referrals to different resource persons that we needed like accountant, mortgage brokers, contractors, stage designers and even down to housekeeping services. You spent a lot of time to explain contracts and faxing even in the middle of the night. Also, you didn't hesitate to drive down to Napa to show lists of homes we wanted to see and write offers right away. We are glad we chose you as our Realtor."
Gay and Manny Bautista, Napa, CA (March 12, 2010)
---
"Thank you so much for your terrific service in selling my Pope Valley Home. I was amazed at how many pictures you took and your willingness to let me add a couple of my staged ones. You handled everything so professionally and were right on top of all the deadlines and necessary paper work. It is so neat too that you provide electronic signing. There were so many times you went out of your way, like meeting the man you called to strap down the water heater and measuring for the new dishwasher. I was extremely pleased with your service and would recommend you to anyone who wants superb service. Thank you so very, very much, a very satisfied customer"
Patricia Robertson, Yountville, CA (Feb.23, 2010)
---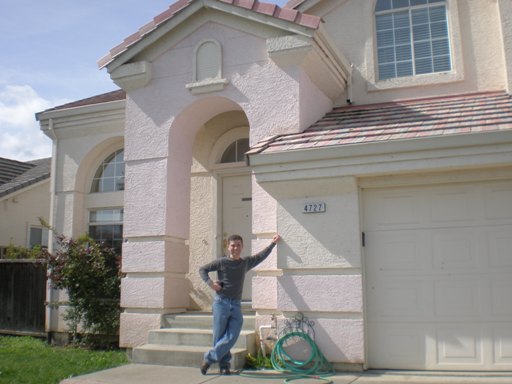 "It has been said buying a house is one of the most stressful things one will do in life. And with all the realtors out there, how does one chose? I needed someone who is patient, compassionate and understanding to my needs. I was looking for someone willing to go the distance. I've talked to several realtors, whom most of which seemed to want to make just a "quick sale". That is until I found Tammy. Tammy was there every step of the way. She was not only patient and understanding, but enthusiastic in her work. She took the time to answer all my endless questions, and any e-mails were returned promptly. Tammy actually made the stress in finding a home a fun experience. I'm glad I chose Tammy as my Realtor, and recommend you do the same."
George Cooper, Fairfield (Cordelia), CA. (March 12, 2009)
---
"We really appreciated your hard work during the purchase of our Napa Valley retreat.. You were very professional, responsive and reliable when we needed your help or advice. Phone calls were returned promptly and transactions were executed in a timely manner which we appreciated. To sum it up, you listened to us and took action!"
Ken and Georgina Acheson, Healdsburg, CA from Calgary, AB CANADA (June 20th, 2008)
---
"You are so welcome Tammy. I referred Azalea to you because I have 100% confidence in you that you will take very good care of Azalea and her parents. They are very special people and I just know that you are very professional with a great deal of integrity and the bottom line is that you work extremely hard for your clients. Thank you for keeping me in the loop."
Tom Gore, Napa, CA, Prospect Mortgage, Senior Home Loan Consultant